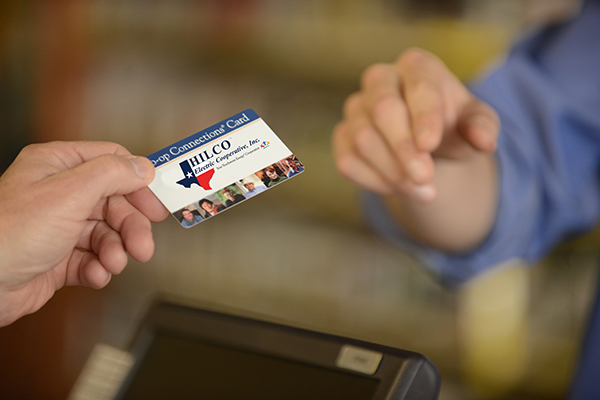 Co-op Connections Cards
While our number one priority is to keep the lights on, HILCO Electric Cooperative is committed to bringing additional value to our members and the communities we serve. The Co-op ConnectionsSM Program is free and just one more way to accomplish that goal. That's the cooperative difference.
Members of HILCO Electric Cooperative, a Touchstone Energy cooperative, were mailed their Co-op Connections cards. In conjunction with other Touchstone Energy co-ops serving more than 17 million member-owners nationwide, HILCO launched the free member program in August 2007.